You can definitely tell it is Friday!
My sweet Abby relaxing after a hard day at school.
J
My husband and I have will be married 15 years in February.

It has been a marriage full of love and much satisfaction.

Don't get me wrong we have had our share of challenges along the way!

These challenges are always the things that ultimately make our marriage stronger and also make us stronger as individuals.

We both have always been people that when faced with adversity we take care of business.

When there is a problem, we find a solution.
We are also people that are never satisfied with the status quo.

We always are changing things up.

If we have a dream we are going to follow it.

Impossible is not a word that is used around our house very often.

My daughter Abby commented to me the other morning that most people just hire people to work on their houses…why do we always do the work ourselves??

I told her that we do it because we can and we enjoy the pride and satisfaction knowing that we have done it ourselves!

I hope that we inspire our girls to do the same.
So, I have to keep this in mind when I look back at my tiling and realize that although it may not be perfect to some, to me it represents more than glass and grout.
Check it out...bathroom wall completed!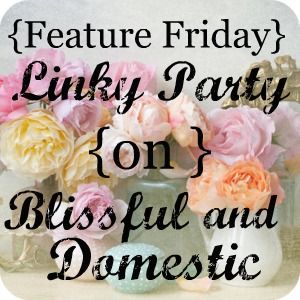 http://blissfulanddomestic.blogspot.com/
Pin It