This week I am trying to share with you a few of my many great loves.

If you saw earlier this week I talked about my love of white ironstone.

It is always fun to have something to collect.

The fact that it is so pretty is a bonus!
Now onto my second great love... The two story house.

I have always had a fascination with older homes.

Love the character and the charm.

Who doesn't?

But my love goes deeper…way deeper!
So gorgeous...who wouldn't want to live here??
Or maybe even here...craftsman is my favorite
I can't imagine anyone turning down this place...it would be a dream for me
But this is the reallity for me...and I love it!!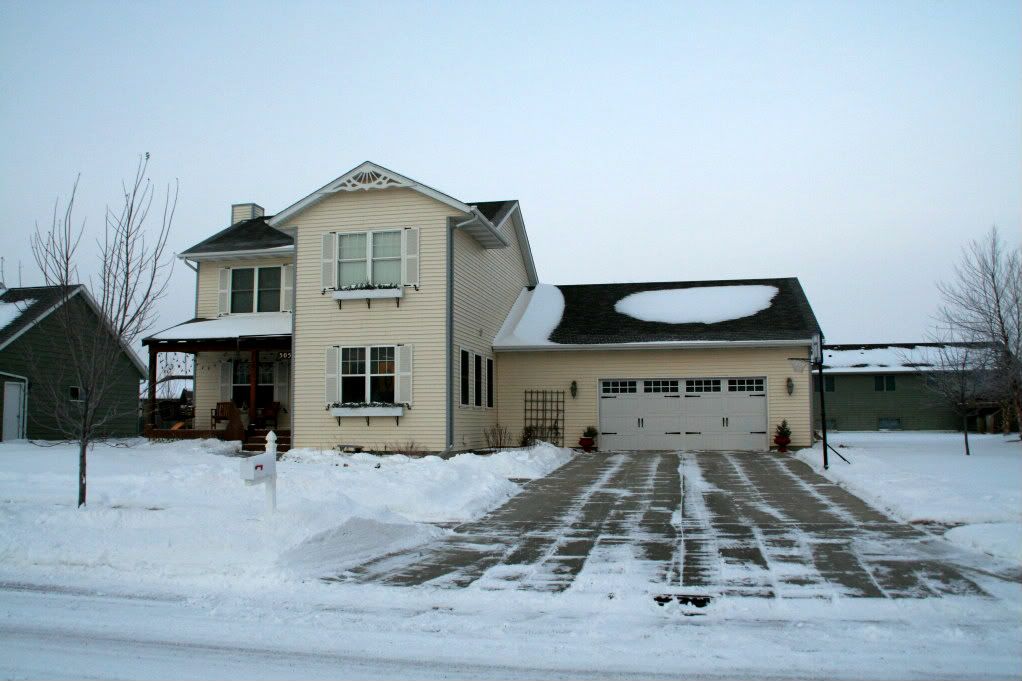 After my husband and I were first married we bought a 4 square home from the 1920's…loved, loved, loved that house.

It was our first home and we did a lot of work to that place on a non- existent budget.

Unfortunately, once we had kids we quickly realized that the neighborhood was horrible!

We had never heard of location, location, location…I was 21 years old…who knew!
From there we went to a ranch house.

It was newer, loved all the updates, but it just wasn't what we wanted.

Something was missing.
So about 8 years ago we moved to our current home, hoping that we were getting the best of both worlds.

Our new home is in a neighborhood designed to look like a neighborhood of yesteryear.

Everyone must have a front porch, your garage must be set back (most houses have garages on the back and an alley), the sidewalks are wider and the streets narrower.

Very family friendly.
The best part is you get the character of an older home with all the updates of a newer…yeah!
So why else do I love the two story concept?
*

I do love the division of space.

Don't get me wrong I am a fan of open concept…to a point.

I love that our family space is all together.

We have a huge dining/kitchen space that we love to hang out in.
*I love that I don't have to worry about everything being cleaned up when I have a party.

One floor gets the once over and I am done!
*I love it that when it has been "one of those days" I can send the kids off to their own space.

Or, when you have families over parents are able to do their thing while the kids are doing theirs!!
send em up
or send em down!
*I love that my bedroom makeover is just for me.

Who knows if anyone will ever see it…probably only on my blog!
*I love that it is intimate and cozy!

There are many days that I crave the high ceilings but then I remember what I have and know that sitting on my couch with a 10ft expanse above me just wouldn't feel the same.
*I love that to me a two story house means family!
Pin It