There is nothing that I love more than going out and scouting for ideas. Sometimes it is fun to head to places that are not in my usual rotation. These places are the ones that I usually only come home with things in my mind and not things in my hand…you know those kind of stores?
So this past weekend I was on such an adventure and wanted to share a few of the cool things that I found. Please note that the following photos were taken from my phone so clarity may not be at it's best!
I was totally blown away by some of the most amazing light fixtures that I have ever seen…please note that not a single one of these will fit in my current home…just doing a little bit of dreaming!!
Check out that amazing tufted headboard in the background!!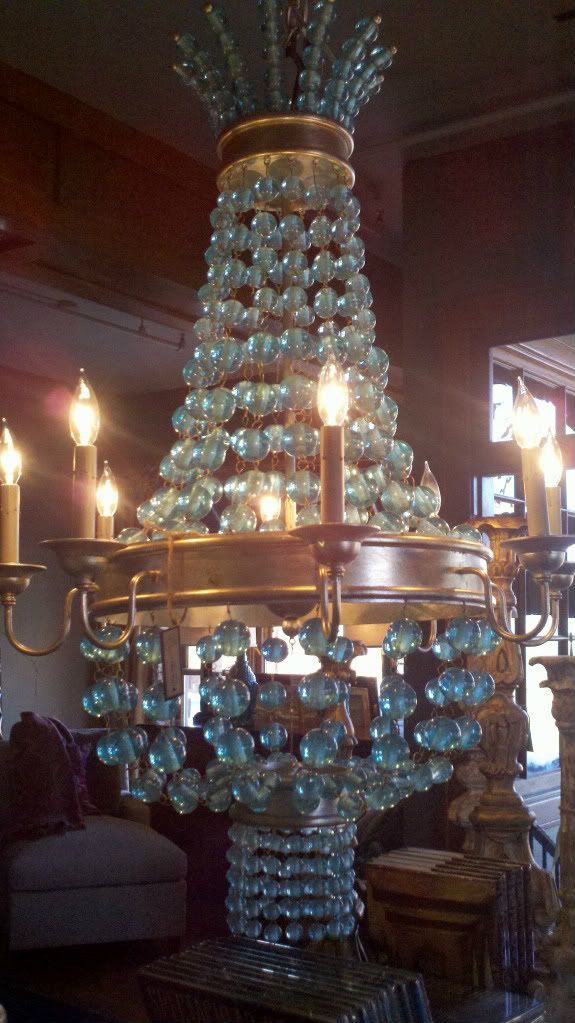 The picture does not do justice to the beautiful turquois color…it was truly amazing!
Can you believe this? Incredible, huh? Where does one hang something like this?
Now this set of twins I would definitely hang in my house if not for the several thousand dollar price tag…but they do get me thinking about how I could recreate these!!
I am absolutely in love with this bench! A bench just does something to make a table more inviting!!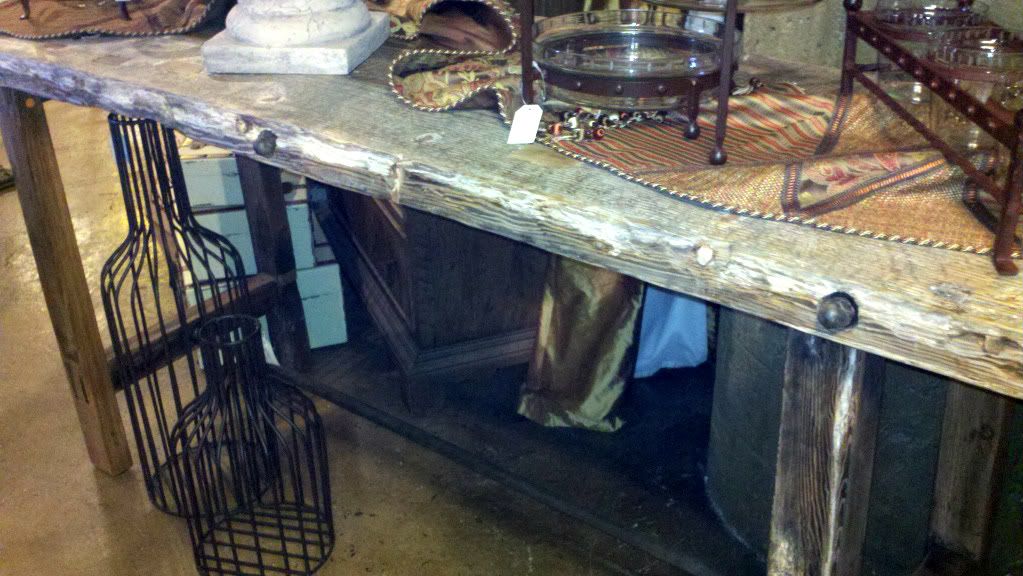 Check out this incredible table…I love the industrial/rustic look!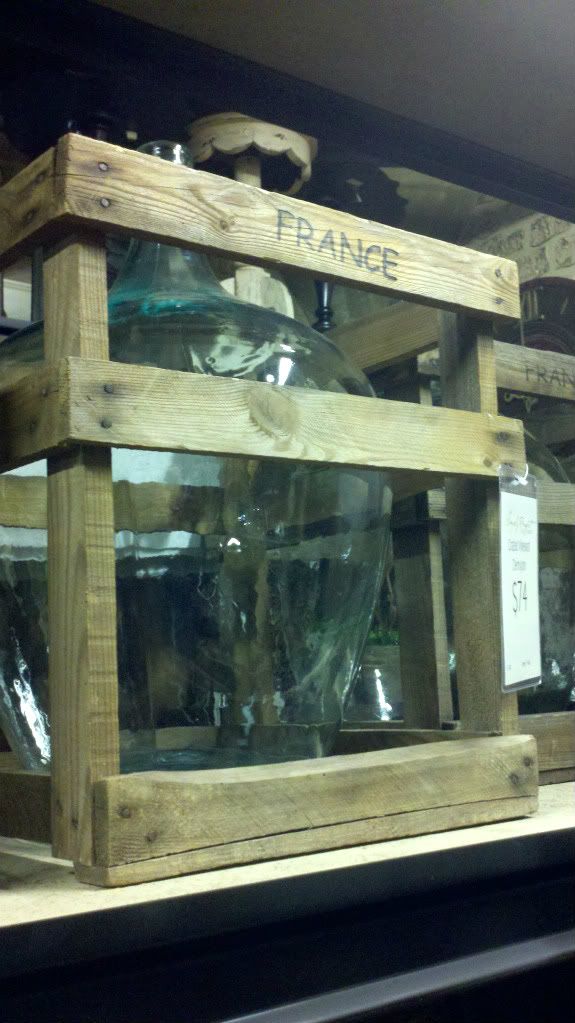 I think that this might look perfect on my dining room table with a few branches sticking out.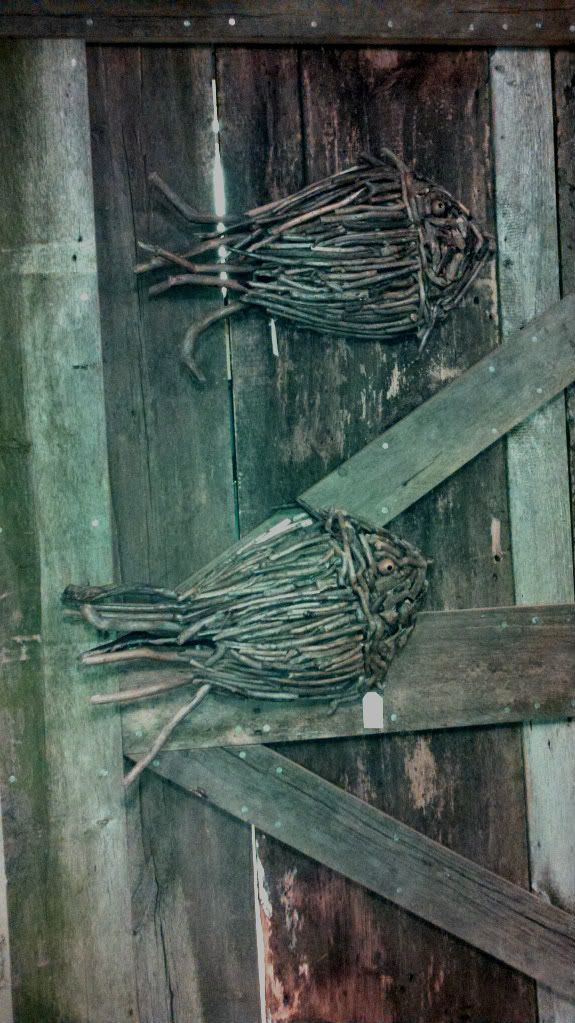 I had to take a picture of these just because I love barn doors and I love drift wood…the perfect combination!
Let me know if you need me to get you prices or store information on any of the items that I showed you! Here's to your happy hunting!!
Pin It